Our Presenters:

Nate Brown: Director of Customer Experience, UL EHSS
Nate is the Co-founder of CXAccelerator. While Customer Service is his primary expertise, Nate is able to leverage experience in professional services, marketing, and sales to connect dots and solve the big problems. From authoring and leading a customer experience program, to journey mapping, to implementing gamification strategies, to managing a complex contact center, Nate is always learning new things and sharing with the CX community.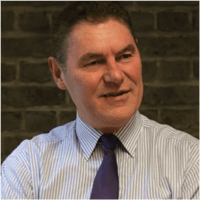 Derek Corcoran: Founder & CEO, Scorebuddy
Derek is Founder & CEO of Sentient Solutions Ltd, creator of Scorebuddy, the award winning quality measurement and reporting platform for contact centers. Scorebuddy is currently being used by over 30,000 agents across 20 countries by a wide range of clients in outsourcing, finance, travel, hospitality, and healthcare among others used by clients such as BooHoo.com, Alliance insurance, Microsoft and AirBNB.