Scorebuddy is happy to announce that they have been named amongst Call Centre Helper's "Top Ten Contact Center Software and Technology" awards in 2019.
To read about Scorebuddy's award in 2018, click here.
To read about Scorebuddy's award in 2017, click here.
"These awards are voted on not by a panel of 'experts', but by 863 real life contact center professionals that are using the technology. It makes these the most impartial of all the contact center technology awards."
- Jonty Pearce, Call Centre Helper Editor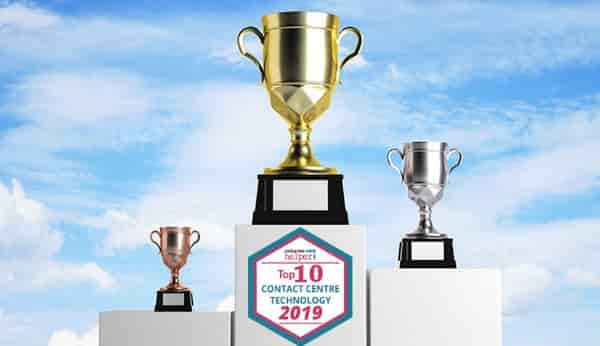 The voting form asked for reasons why they voted for Scorebuddy. Here are some of the comments:
"Ease of use, little or no training and a tool for accurate and important management metrics!"
"I LOVE how Scorebuddy can react immediately by providing feedback to the agent via email. I also love that you can add kudo points because it allows us to provide incentives to the agents."
"It's an all-in-one tool for quality, from scoring to feedback, to reporting. Also, Scorebuddy listens to their client base and are always willing to adapt and update the technology to suit the needs of their users."
"The ease of reporting so I can see the results for my entire team at one glance, download results for including in performance reporting and drill down to individuals for their personal development."
"The product is geared to agent skills development which directly impacts churn rather than for ease of call centre management."
"The Scorebuddy product is user-friendly and meets our requirements as a quality scoring system. The reporting ability is superb and enables us to extract the real information we require."
"The software is very helpful, complete, and I never have issues. The support team is awesome, and they always keep me updated with valuable QA information."
Everyone on the Scorebuddy team thanks you sincerely for these reviews and votes. "We really value the special relationship we have with our customers," says Derek Corcoran, founder & CEO of Scorebuddy. "Regular feedback that is both honest and constructive is invaluable, we pay close attention to this feedback because in some ways our customers know the product better than we do. Incorporating real world user experience simply makes Scorebuddy a better and more effective."
Scorebuddy is a cloud-based contact center QA and staff quality monitoring tool. This simple staff scoring solution replaces spreadsheets and documents for contact centers to score calls, emails or chat. Clients include Airbnb, Microsoft, TripAdvisor, The World Wildlife Fund, and hundreds of call centers and outsourcers around the world.
Want to learn which questions you should ask to determine whether a QA software is user-friendly? Scorebuddy has your back. Check out the top 27 questions here.